By way of introduction
Yellowstone is the oldest National Park in the United States. It was established by the US Congress and signed into law by President Ulysses S. Grant on March 1st, 1872. The world's first national park is located in the nortwest of the United States, in the states of Wyoming, Montana, and Idaho on a surface of almost 9000 sq.km. The park is the core of the Greater Yellowstone ecosystem.
More than anything else, Yellowstone is a mosaic of breathtaking landscapes, wide panoramas, vast meadows along winding rivers, fields full of smoking hot springs, flowery slopes, waterfalls and lakes, all these marvels inside a ring of impressive mountains.
Native Americans have lived here for over 11,000 years and call it
Henihco'oo
in the Arapaho language. It is known for its wildlife as well as for its geothermal features. The Yellowstone Caldera, North America's largest supervolcano, is an active volcano, as is witnessed by the geysers, hot water springs etc. in the basins around Old Faithful and Norris.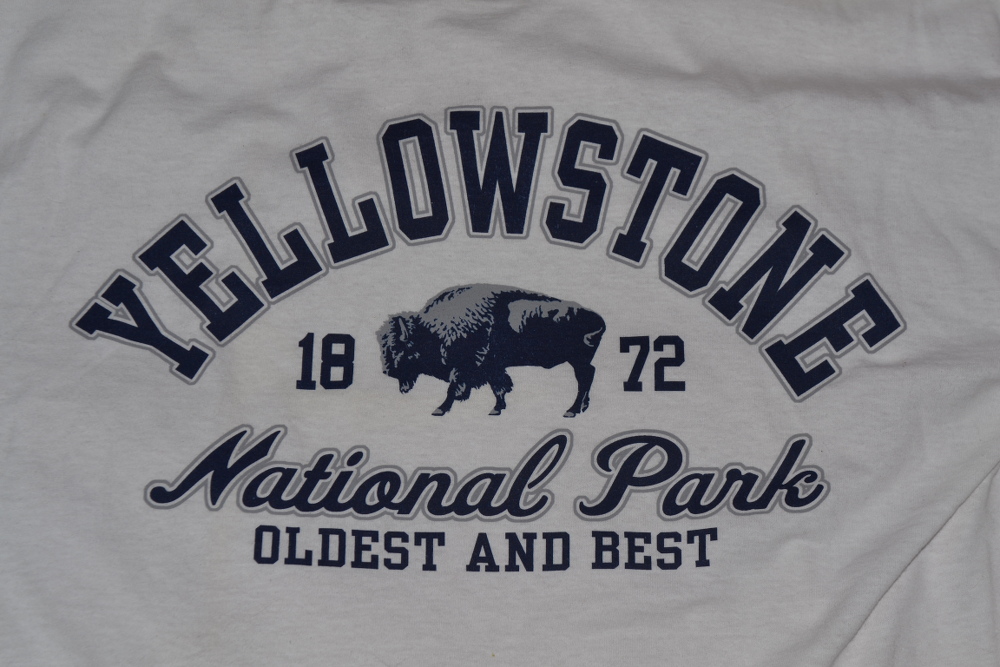 Yellowstone is the largest location for big mammals in the continental United States: the largest herds of bison, groups of elk and deer, grizzly and brown bears, packs of wolves.
The vast subalpine forests and grasslands harbour a unique collection of plant and animal species, many of them endangered or threatened.
We visited Yellowstone for a few (too few) days in June 2014. We stayed in West Yellowstone (just outside the park, in Montana), and later on moved to Togwotee (Moran, WY) for an extension of our visit in Yellowstone's 'small brother' Grand Teton National Park. These were some of the most beautiful nature experiences in our lives, and we hope to be back some day to get reacquainted with these marvels of nature.
This is my present to my love and spouse's 2015 birthday, and our contribution and tribute to marvelous and unique Yellowstone and its lore. We invite people to go and take a revering look at this wonder of the world, but on the other hand, we are conscious that the increase of human interference and mere presence in this robust but vulnerable nature changes it forever. We must abandon the romantic illusion of the wild, even bison and wolves run around with collars and transmitters, the best we can achieve now is a kind of life in parallel worlds, where the animals tolerate but kind of ignore our presence, and we try our best to minimise our interference by way of pollution, threading, contamination, introduction of nutrients, pesticides, minerals, germs, exotic species, etcetera. This requires also enough funds provided by the powers that be, and the presence of many dedicated Park Rangers.
Enjoy it while it is still there!
Guy Voets, 20-10-2015

All photos, movies, and texts (except those signed by Touché Guimarães) were made/written by Guy Voets, and everything is published under the Creative Commons BY-NC-SA license.
Texts in
brown
are either titles or links. Click on
brown
text to go to another part of the website. When the link takes you away of the website, it indicates where it takes you (e.g. wikipedia, youtube,...), and a new tab or page opens.